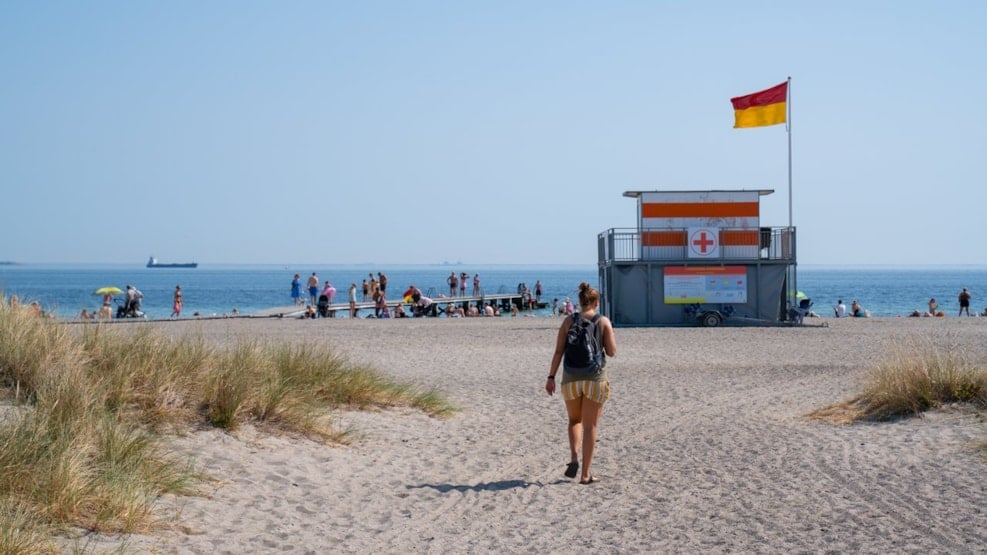 Amager Beach Park
Amager Beach Park is Copenhagen's largest beach and is within biking distance from the city centre and easily reached with the metro.
Located just 5 km from the city centre, it is a perfect spot to spend the long Copenhagen summer days and bright evenings. All year round Amager Beach Park is location for different cultural and social events, and especially during summer it is a popular place for water sports like kayaking and windsurfing in the small lagoon. Here, you can get to learn windsurfing in beginner-friendly settings with Copenhagen Surf School.
The beach park offers a total of 4.6 km of beaches, forming a lagoon with toddlers' pools on  one side, and a big sandy beach with dunes on the other. The southern part of the park has a broad promenade and areas for different ball games and picnicking. From the beach you have a spectacular view of a windmill park and the impressive Øresund Bridge, connecting Denmark and Sweden.