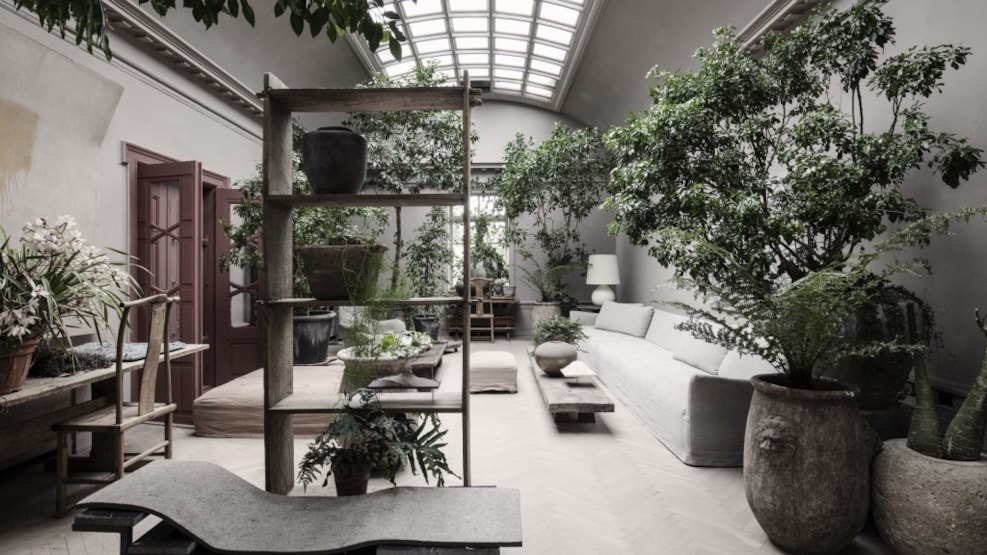 Studio Oliver Gustav
Enter the 1920's "Museumsbygningen", now studio and exhibition space of creative consultant Oliver Gustav, where you'll find bespoke furniture, artworks, and curiosities, all carefully curated by a master of visual storytelling.
Art, interiors, and curiosities
Entering Studio Oliver Gustav is like stepping into another world. The beautiful boutique and showroom are situated in the 1920's building, "Museumsbygningen", which serves as a grand backdrop to a carefully curated array of exquisite art and design pieces. Museumbygningen has always been associated with art and design, and creative consultant Oliver Gustav uses it as both studio, showroom, and boutique.
A world of contrasts
The quiet, yet dramatic atmosphere contrasts the stark and modern against rare antique finds and exquisite curiosities. You'll see modern, dyed hemp or linen sofas next to cast iron busts, or huge copper room dividers, alongside delicate, graceful wall hangings. There is a sense of Scandinavian minimalism, but also contrasting visual storytelling with glinting metals and translucent fabrics – vases from centuries ago, or stone antiques from the 3rd millennium BC.
All pieces are from renowned international designers and artists and Gustav himself. You'll also find "Journey" scented candles developed by Oliver Gustav in collaboration with the French perfumery Mad Et Len. All inspired by Gustav's globe-trotting around the world to seek out the design and artworks and curiosities on offer. A mix between an art museum and a modern home this is truly a "one of a kind" space in Copenhagen, and not to be missed.